Bulbs winter
In winter most bulbs can't handle the cold. But, there are always some bulbs that are happy to brave the cold and make your garden a colorful place, even during the cold months. With bulbs that are capable of living through the winter, your garden will look less vacant. Goodgardn knows everything about brightening the darkest days of each year, and we are happy to share our knowledge with you!
When to plant winter bulbs
When to plant winter bulbs? The planting of bulbs that live through winter is an activity you have to do before the end of summer. These tough winter bulbs could also be planted in spring. But, be aware that each bulb has its perfect planting period. To make sure you are planting bulbs during the right period, always read the enclosed information. The perfect spot to plant winter flowering bulbs doesn't exist. Almost every bulb will be able to survive the winter in beds, shrubs, lawns or pots.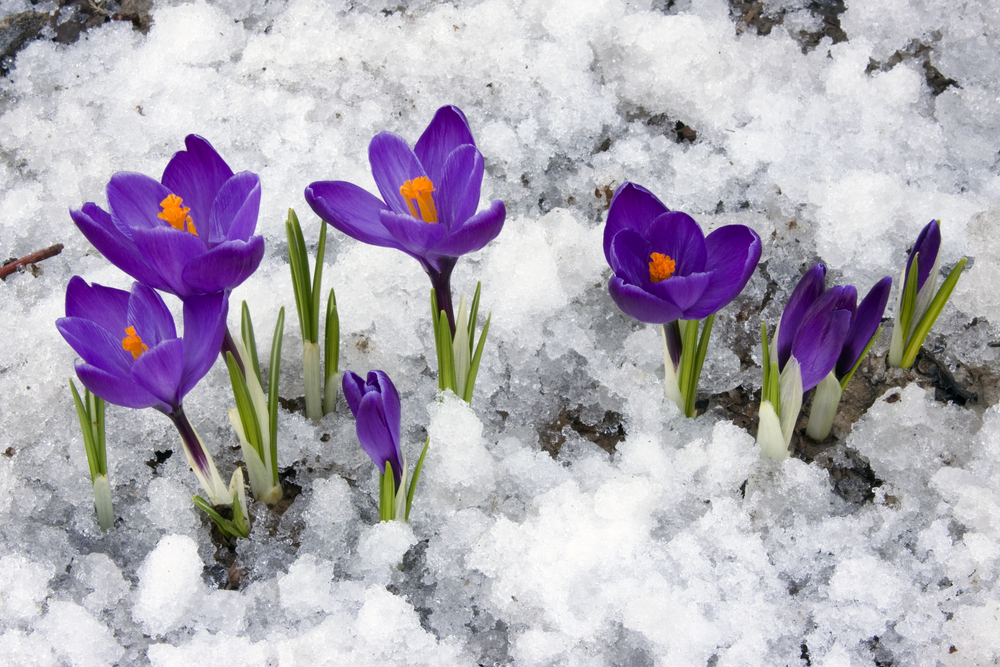 Bulbs to plant in winter
There are plenty of bulbs you can plant in winter, or plant them before winter but enjoy them during winter. To make it easier for you, we have made a list with a couple of bulbs that will survive through the cold months. These bulbs can be planted in winter because they are strong.
Aconite bulbs. Winter aconite bulbs don't care if it is cold, they might even come up through the snow! These bulbs have yellow buttercup blooms that will make your winter even better.
Gladiolus bulbs. These bulbs will survive the winter, but they do not always show their flowers. To make sure the Gladiolus will survive the winter, it is best to provide the beds some straw or hay. This will protect the bulbs from freezing.
Nerine. This beautiful plant keeps its long strap-like foliage during the winter. Despite the fact that this plant is originally from South-Africa, the plant is hardy in the UK.
Snowdrop. This is a classic winter bulb that will bring life to your garden during winter. You can choose from a lot of species and different shapes.
Cyclamen coum. This plant will bloom in January and a couple of weeks later the foliage will form a carpet in your garden.
How to store bulbs over winter?
Even though there are plenty of bulbs capable of blooming in winter, most bulbs are not hardy enough. To make sure these bulbs outlive winter you can store them. Storing bulbs such as begonias you can follow a few steps. The first one is that you slowly stop giving water when the temperature is dropping. Wait until the leaves are turning yellow and dig out the plant. Place the bulbs in a paper bag and store them in a cardboard box in a dark and cool place.
Step by step: plant bulbs in winter
If you buy the bulb and unpack them, the bulb has a top and bottom. The bottom is the part where the old root is placed.
If you can get into the ground, it means that you are able to plant the bulb. Even if it is winter; when the soil is soft the time is right.
The bulbs need to be planted twice the length of the bulb deep.
Clear out the soil where you want to place the bulb.
Plant bulb in bunches to save time.
Before you plant them, picture what it looks like when it comes up.
Cover up the bulbs with soil.
You should water the bulbs directly when the soil is dry.
They are covered and ready to go!