Outdoor relaxing: tips for unwinding in your garden
When life gets stressful, spending more time outside is the ideal pastime to help you get back on your feet. While you could always take a long vacation or go on an elaborate mountain hike, an easier way of taking some time off is simply making your garden relaxing-proof. What is the best way to do this? We highly recommend investing in a few high-quality pieces of garden furniture that are comfortable, look good in your backyard and will last you a long time.
There are various options when it comes to picking garden furniture. Garden sets and garden chairs are most popular, but one must not forget to accessorise and decorate a relaxing spot either. We will talk you through all the steps you need to take to transform your garden into your personal paradise!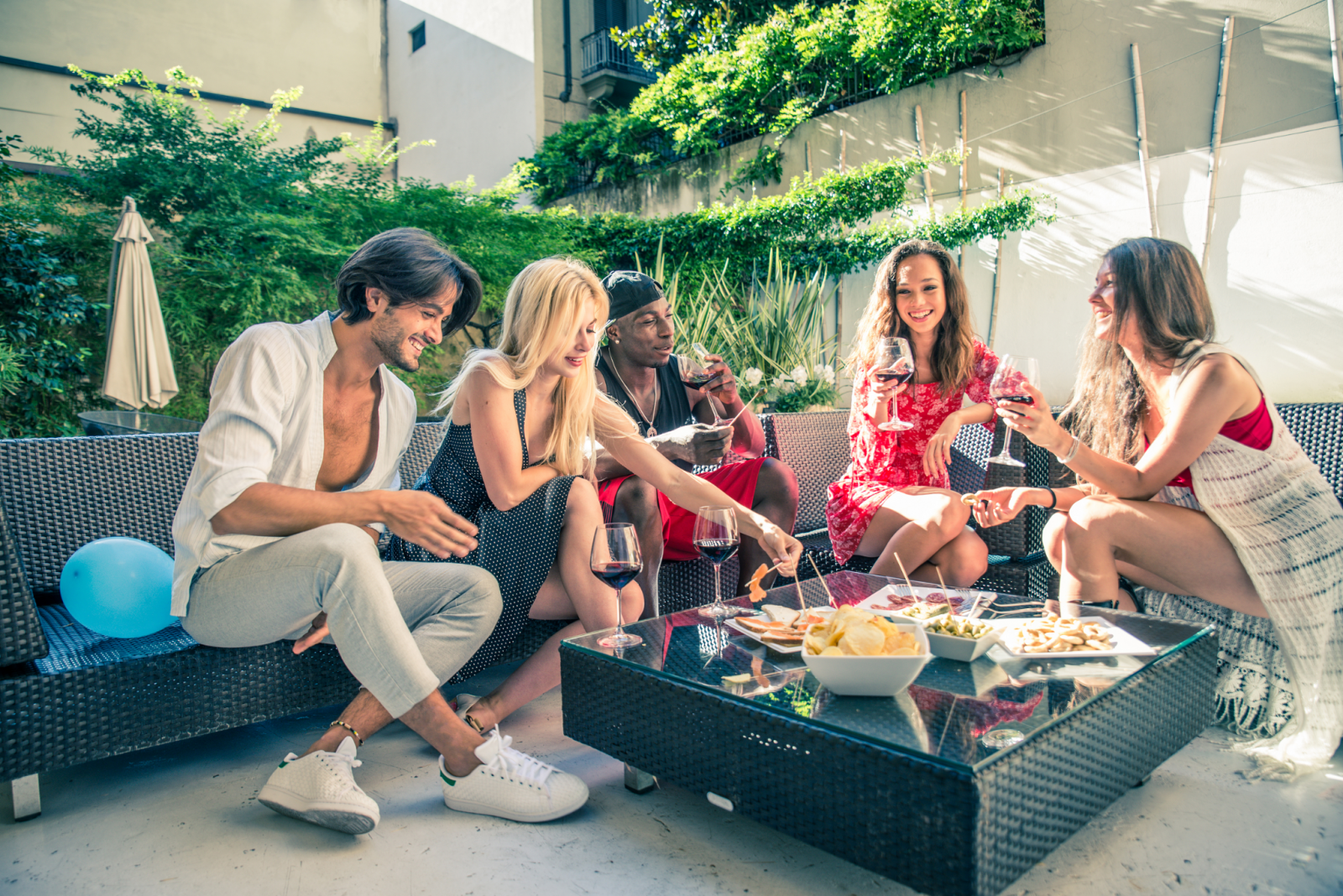 Garden furniture sets
A good garden set offers you ultimate comfort and versatility and fits your personal preferences well. There are a few types of garden sets you can choose from, and they all differ from each other. This means a certain amount of knowledge regarding the available options is necessary to make the right choice. These are the best-known types:
Lounge sets are mainly meant for relaxation. They usually consist of a few comfortable (extended) seats and a small sofa table, perfect for storing a few drinks and snacks on.
Dining sets are meant for -you guessed it- dining! A dining set is recognisable by a bigger and more practical table, paired with a few matching chairs.
Bistro sets are smaller and simpler, and tend to be a good pick for anyone with less space available. Bistro sets are used for a simple meeting with a small group of people, usually while enjoying some drinks and food.
Comfortable garden chairs
While garden sets are perfect for accommodating multiple people, a comfortable garden chair is more suitable for a single person. If you haven't got a large garden and you're not looking for anything too spacious or extravagant, a garden chair is a perfect pick. Like with the garden sets, you have a few options to choose from. A few popular types include hanging garden chairs, egg chairs, loungers and Lafuma chairs. Take the time to enjoy the wide variety available and pick at your leisure.
Gazebos and pergolas: the cherry on top
Gazebos and pergolas for gardens have made a huge comeback. Although they've been a bit less popular before, this garden trend has reclaimed its spot in the light. When buying gazebos in Northern Ireland, they come with multiple benefits and can be used differently. For instance, gazebos and pergolas make for great coverups for your garden furniture, be it to protect them from harsh sunlight or rainy weather.
Pergolas are also perfect for providing shelter for cars, bikes, or other outdoor supplies. Simpler models can be let overgrown with climbing plants for a magical look. Gazebos are an excellent fit for bigger gardens, since they look very aesthetically pleasing yet take up quite some space.