Artificial Garden Plants
Artificial garden plants have a great advantage: they cannot wither away and die, but will stay evergreen. Furthermore, they look just like the real thing. Nobody will see the difference. Use artificial flowers and plants to create colour and warmth in your garden without having to maintain them. If you 'plant' your artificial garden plants strategically, they will help you retain structure and continuity in your garden.
Combine different kinds of artificial outdoor plants
Artificial homebase plants can add character to your garden. To create a real lively appearance, try to combine different types of artificial garden plants. Some of our favourites:
Areca palm: this lovely palm tree is a real mood maker. Dream away underneath its playful leaves and imagine that you are in a tropical resort. Even though the areca palm is used to hot temperatures, this artificial outdoor plant does not mind standing in the shade;
Boxwood shrub or topiary tree: boxwood is often used for sculptural art in the garden. However, it takes a lot of work to get your shrub or tree in the right shape. These artificial homebase plants reduce the workload a lot. They will always retain the same shape, making trimming unnecessary;
Leather fern: leather ferns are loved because of their glossy, triangular fronds. The artificial fronds are indistinguishable from the real ones. Get your own artificial hanging baskets and give them a nice central spot in your garden;
Cedar bush: this outdoor plant is popular because of its rough appearance. Whereas the real cedar frequently comes under attack of insects and rabbits, the artificial one will remain unaffected by pests.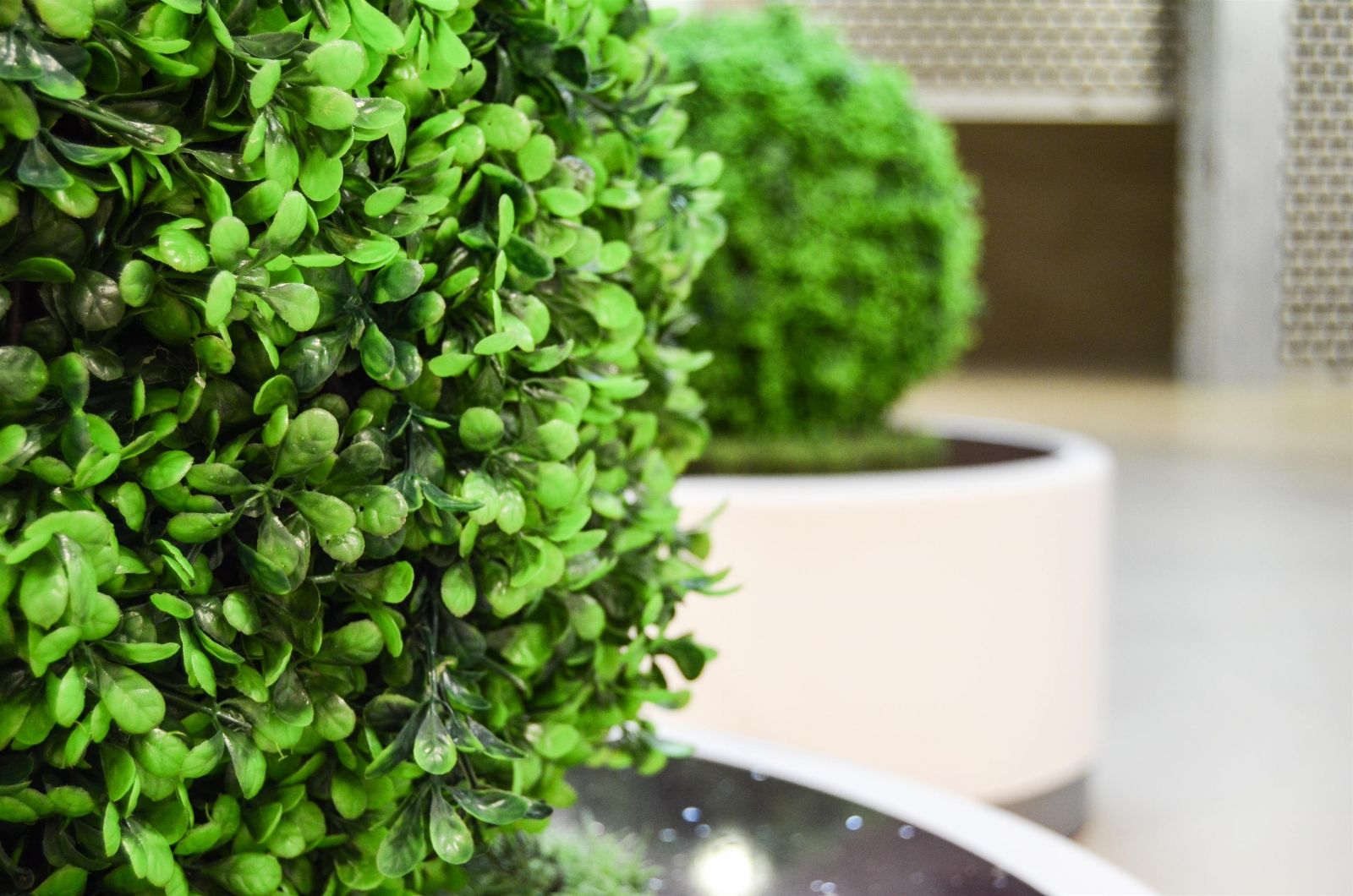 How to protect your artificial and dried flora from the sun
Blooming artificial plants are wonderful to look at. What's more, you can enjoy your artificial flowers throughout the year without having to watch them wilt away. However, the colours of artificial plants tend to fade when they are exposed to too much sunlight. How do you avoid your artificial and dried flora from fading? First of all, make sure to clear all dust away by using a hair dryer or duster. Then, clean the leaves and stem by using dish soap. Rinse the soap away and give your plants the time and space to dry. Now add a UV resistant spray and allow the plants to dry again. Look at the home bargains on garden supplies to find a fitting spray to use. After your artificial garden plants are completely dry, they will be more resistant to the sun.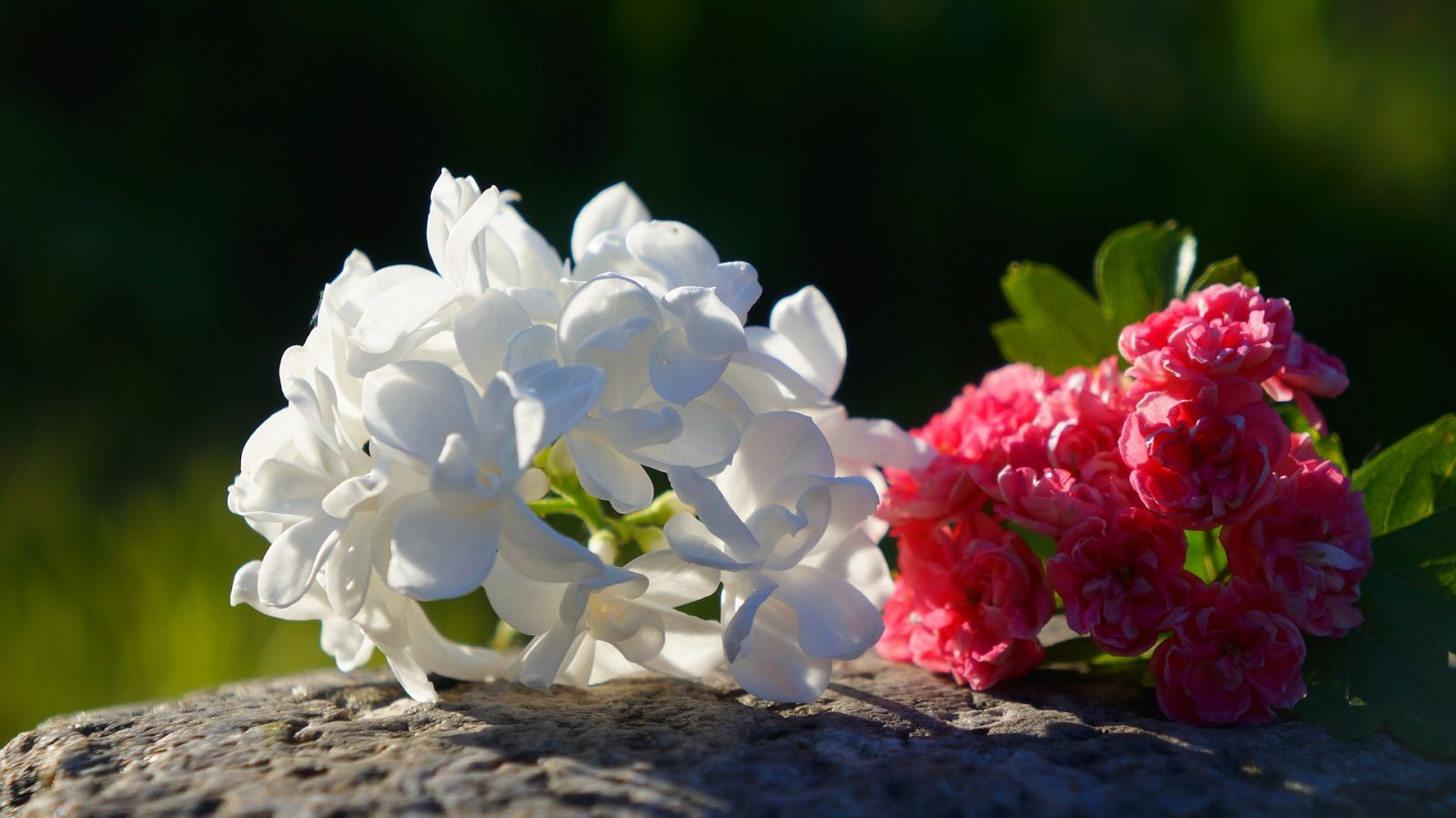 Make your own artificial garden plants
Instead of buying ready-to-use artificial plants, it is also possible to put together your own artificial shrub or outdoor planter. First of all, get yourself homebase plant pots that are big enough for your artificial flowers and shrubs. Next, decide what elements you want in your outdoor planter. Use artificial ferns, twigs and heather to fill up your plant pot. Last but not least, add artificial flowers like roses, sweet peas and gardenias to let your plant really come to life.
6 tips to get the most out of your artificial plants
When you want to use artificial garden plants in your garden, make sure you have already located the different planting areas in your landscaping plan. Here are 6 ways to use artificial plants in your garden:
Use large fake plants like conifers and ferns as a focal point in your garden;
Decorate the entrance of your garden and the more secluded areas in your garden with boxwood topiaries;
Bring warmth in your garden by using yuccas and palms. Put them next to your water fountain or pond to make it look like you are in a tropical resort;
Fill flower boxes with artificial flowers to fill your garden with colour;
Use potted plants in patios;
Fill up your borders with artificial flowers and plants to add shape to your garden.