Rose Bush
A rose bush looks beautiful, almost fairytalelike. Moreover, roses smell delicious and add wonderful aromas to your flower garden. It should be clear by now that a rose bush is a great asset to your garden. But how do you provide the best conditions for your roses to live in? Goodgardn tells you everything you need to know to cultivate beautiful roses.
A list of named roses
There are over 30,000 varieties of roses throughout the world, which makes it hard to choose the ones you want to cultivate. Some rose names, such as the Mister Lincoln and the Gallica Rose, may sound familiar, but there is so much more to discover. Some of our favourites:
The Cherry Parfait: this Floribunda rose has petals that create a mass of colour. It is relatively hardy and disease-resistant. The Floribunda grows from 3 to 4 feet tall;
The Bonica Rose: this light-pink rose bush blooms multiple times throughout the spring and fall. Its flowers spread an amazing fragrance;
The Mary Rose: this beautiful rose is attractive due to its bright-coloured flowers with pink petals. Moreover, it spreads an aroma that smells like honey and almond;
The Tahitian Sunset: this flower has apricot-pink coloured flowers, is disease-resistant and grows up to 6 feet tall.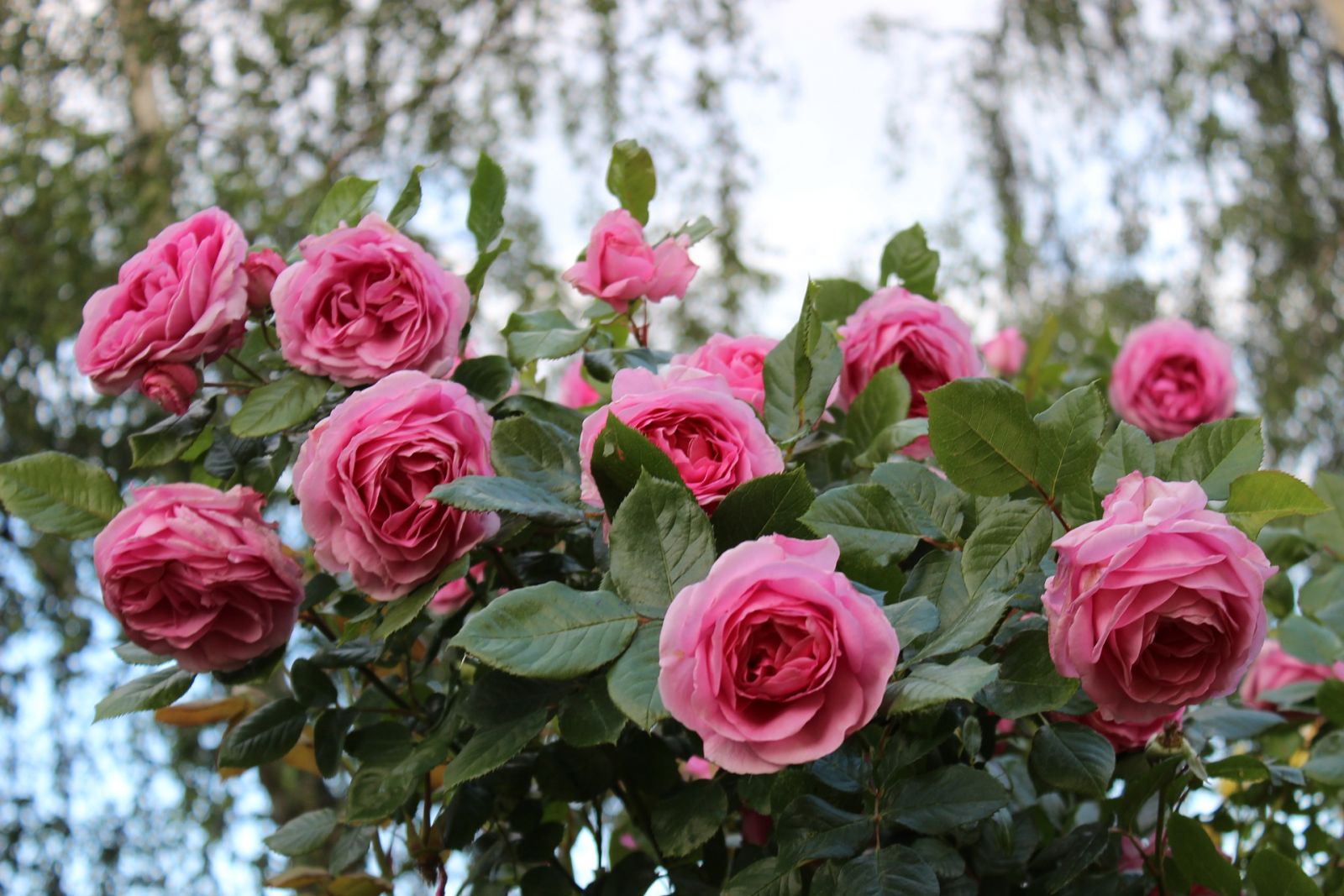 Climbing roses and standard roses
Next to all these wonderful rose bushes, there are also other types of roses that will fit well inside of your garden. Standard roses or stem roses are normal flowers that are grafted at a height of 60 or 90 cm. Another great asset to your garden are climbing roses for shade. These flowers cover walls and fences with a splash of colour. A great example is the Fourth of July with red-and-white striped petals and a sweet scent.
The perfect time to plant your roses
Maybe you are wondering when to plant roses. The right answer depends on which region you are living in. Make sure all danger of frost has passed. Plant your rose bush in the spring in February or March after the last frost has passed, or in the fall in September or October at least six weeks before the first frost arrives. The soil should not be frozen solid, but also not too soppy from the rain.
How to give your rose bush a good bedding
Now that you know when, you want to know how to plant roses. Choose a spot where your roses get enough sunlight. Give your roses plenty of space, so they don't have to compete for sunlight and moisture. You can also use rose feed to make your flowers bloom beautifully. Start fertilising in early spring and stop six weeks before the first frost. The most important nutrients that your rose bush requires, are nitrogen, iron, magnesium, phosphorus and potassium.
How to prune roses: 6 simple steps
Planting roses is one thing, but how do you prune them? Pruning is necessary if you want to keep your rose bush in shape and avoid that your roses grow wild. Here are 6 easy steps to help you prune roses:
First of all, make sure you wear thick gardening gloves and use bypass pruning shears;
Now, remove the leaves so you have a good overview of the stems of your bush;
Cut off the dead, brown wood. Cut these brown stems back to its healthy, green tissue;
Next, cut off branches that are damaging the plant to make sure that your bush retains its open structure;
Take out canes that are not thick enough to sustain themselves and saw off woody old canes;
After pruning, clean up the cut branches and stems.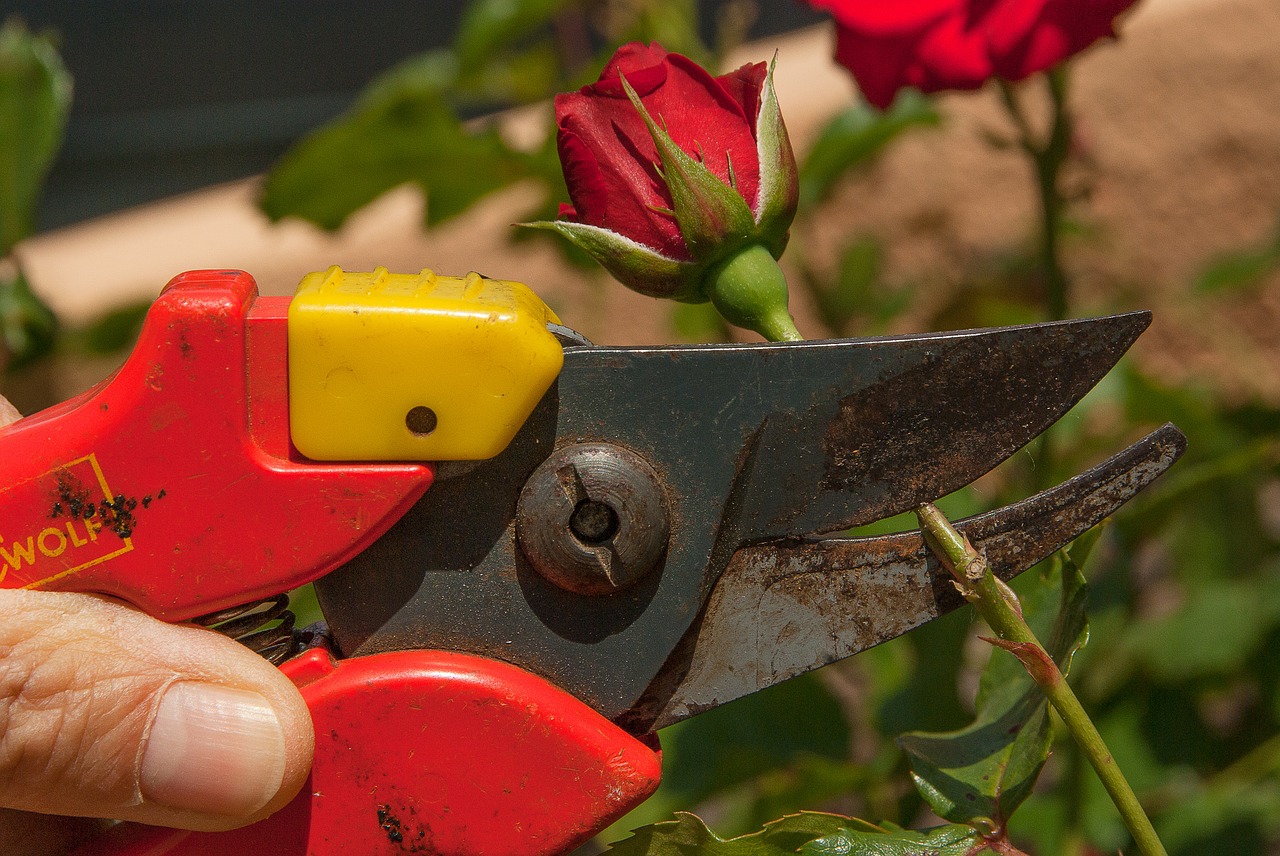 Sure, your rose bush needs attention, but it will give you so much in return. Amazing colours and scents will fill your garden every spring. And whereas pruning is important, the most crucial part of caring for your roses is watering. Roses thrive well on frequent rainfall. So make sure your roses still gain about 1 inch of rainfall a week during dry periods by watering. Visit our garden centre and ask our staff for more gardening tips.